Spase - Free Business and Coworking HTML Template
Spase is modern, free and fresh design template for Open Office, Coworking Space & Creative Space. We made this template fit for your service.
Spase is a modern and creative template, suited for any type of businesses or organizations. It is highly super flexible, with a clean and professional design. Spase is the perfect template to build a great website for your company.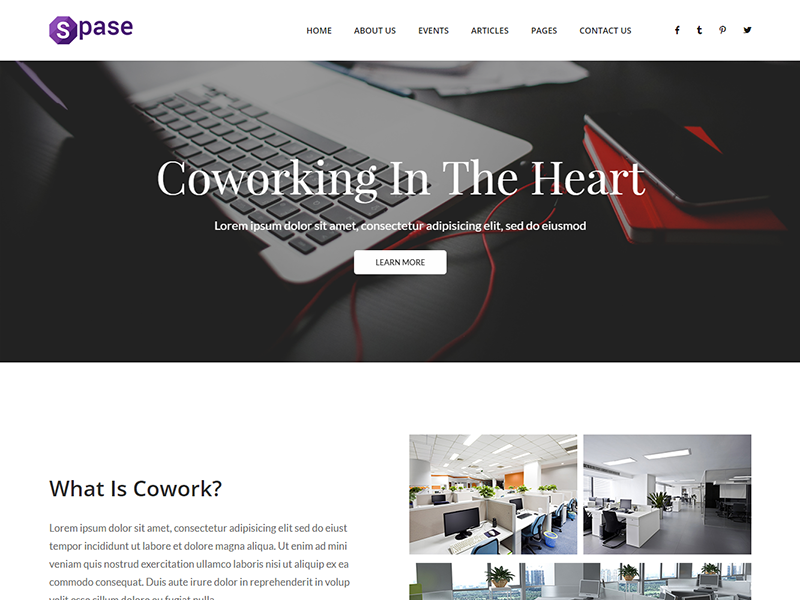 Note: The live preview is showing Pro version demo. Free downloadable file includes only limited files as mentioned in Comparison between free & Premium versions.
Comparison Between Free & Premium Version
Total Pages : Free: 08, Premium: 11
Homepage : Free: 01, Premium: 04
Blog Pages : Free: 02, Premium: 02
Get Update : Free: No, Premium: Yes
Working Contact Form : Free: No, Premium: Yes
Email Newsletter Integration : Free: No, Premium: Yes
Support : Free: No, Premium: Yes
Copyright Credit Removal Permission : Free: No, Premium: Yes