Raees – Free Responsive Architecture / Architect Template
Raees – Free Creative Responsive Architecture Template is perfect if you like a clean and modern design. This template is ideal for architects, designers, photographers, and those who need an easy, attractive and effective way to share their work with clients .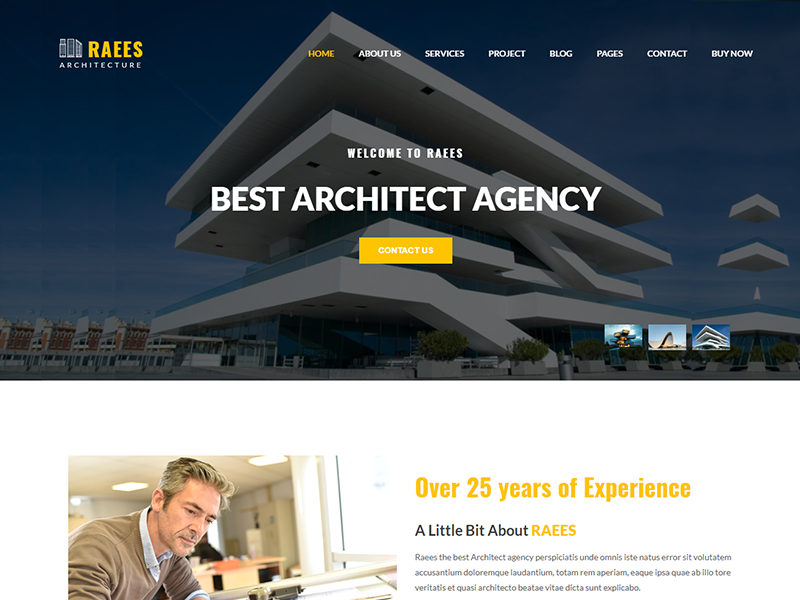 Note: The live preview is showing Pro version demo. Free downloadable file includes only limited files as mentioned in Comparison between free & Premium versions.
Comparison Between Free & Premium Version
Total Pages : Free: 8, Premium: 10
Homepage : Free: 1, Premium: 2
Blog Page : Free: 1, Premium: 2
Working Contact Form: Free: No, Premium: Yes
Email Newsletter Integration: Free – No, Premium: Yes
Support : Free: No, Premium: Yes
Copyright Credit Removal Permission: Free: No, Premium: Yes