Miami - Free Creative Minimal Portfolio Template
Miami is a creative minimal portfolio Template. It can solve all your portfolio problems.It can be used by an individual or a company.This template build with worlds most popular responsive CSS framework Bootstrap 3.x, HTML5, CSS3, jQuery and so many modern technology.
If you love the template, Don't forget to rate us 5 stars and let us know your feedback for better update.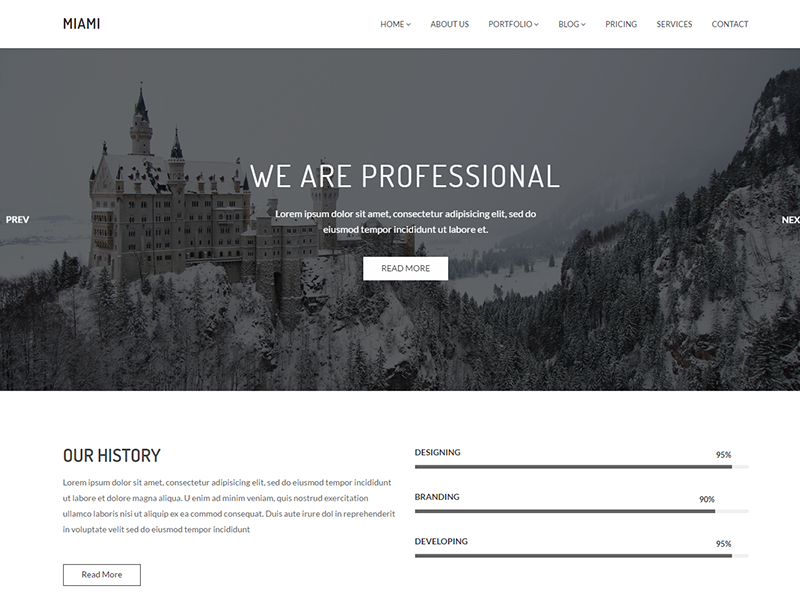 Note: The live preview is showing Pro version demo. Free downloadable file includes only limited files as mentioned in Comparison between free & Premium versions.
FEATURES:
Comparison Between Free & Premium Version
Total Pages : Free: 09, Premium: 60
Homepage : Free: 01, Premium: 08
Blog Pages : Free: 02, Premium: 07
Portfolio Pages : Free: 02, Premium: 45
Get Update : Free: No, Premium: Yes
Working Contact Form : Free: No, Premium: Yes
Email Newsletter Integration : Free: No, Premium: Yes
Support : Free: No, Premium: Yes
Copyright Credit Removal Permission : Free: No, Premium: Yes